Join millions of truth-seekers and receive exclusive uncensored facts about the 2020/2021 COVID-19 chaos and the Great Reset.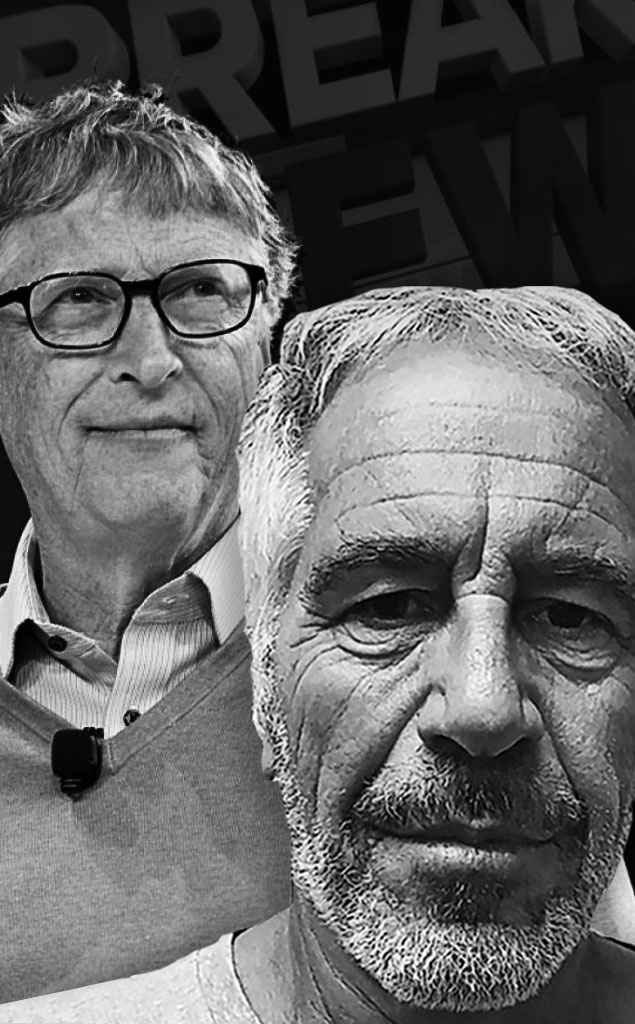 The Truth About Gates and Epstein: 
Learn the Truth About Jeffrey Epstein (Watch the Documentary Here):

https://www.netflix.com/title/80224905

 

Tucker Carlson on the Epstein and Bill Gates Connection –

https://www.bitchute.com/video/IGy0pk1jg57z/?fbclid=IwAR2-ck6OavLVdaL4Fgt6a_NQDAw19SB-ITMhuPXw7HAlWmssUKs265pDpQU

 

Prosecutor in 2009 Epstein Case Said Donald Trump Was the ONLY ONE Who Helped Him – https://www.thegatewaypundit.com/2019/07/prosecutor-in-2009-epstein-case-said-donald-trump-was-the-only-one-who-helped-him/

Bill Gates, the co-founder of Microsoft spent a meaningful amount of time with the sex offender Jeffrey Epstein, according to

reporting from

The New York Times

. Employees of Gates' namesake foundation reportedly also met with Epstein, in multiple visits to the disgraced financier's mansion. –

https://www.nytimes.com/2019/10/12/business/jeffrey-epstein-bill-gates.html

 

Unlike many others, Mr. Gates started the relationship after Mr. Epstein was convicted of sex crimes.

1998: Jeffrey Epstein Purchases Little St. James Island in the U.S. Virgin Islands

May 2006: Charged with multiple counts of unlawful sex acts with a minor

The state attorney at the time, Barry Krischer, referred the case to a grand jury. A grand jury heard from just two of the dozen-plus girls law enforcement had gathered as witnesses, the Miami Herald

reported

, and returned an indictment of one count of soliciting prostitution.

2007: Floats a plea deal with Acosta, the U.S. attorney in Miami at the time

June 2008: Appears in court to plead guilty on two lesser counts and sentenced to a cushy 18 months in jail

Emails obtained

by the Miami Herald

show that, during months of back-and-forth negotiations between Epstein's attorneys and Acosta's office, Acosta continually caved to the businessman's demands. Finally, Acosta signed off on a non-prosecution agreement that was "negotiated, signed and sealed so that no one would know the full scope of Epstein's crimes," the Herald stated.

2011 – Beginning in 2011, Mr. Gates met with Mr. Epstein on numerous occasions — including at least three times at Mr. Epstein's palatial Manhattan townhouse

: At least once staying late into the night, according to interviews with more than a dozen people familiar with the relationship, 

2011: Told to register as a sex offender in New York City

It was

later revealed

that Epstein never once checked in with the New York Police Department in the eight years since he was told to do so every 90 days in order to verify his address. 

2013 – In March 2013, Mr. Gates flew on Mr. Epstein's Gulfstream plane from Teterboro Airport in New Jersey to Palm Beach, Fla., according to a flight manifest. Ms. Arnold said Mr. Gates — who has his own $40 million jet — hadn't been aware it was Mr. Epstein's plane.

2014 – And in October 2014, Mr. Gates

donated $2 million

to the Massachusetts Institute of Technology's Media Lab. University officials described the gift in internal emails as having been "directed" by Mr. Epstein. Ms. Arnold said, "There was no intention, nor explicit ask, for the funding to be controlled in any manner by Epstein."

2017 – At least two senior Gates Foundation officials maintained contacts with Mr. Epstein until late 2017, according to former foundation employees.

2018: The Miami Herald publishes its exposé on Epstein's long history of alleged sexual abuse

2020 –

https://www.newsmax.com/newsfront/ghislaine-maxwell-jeffrey-epstein-sex-tapes/2020/07/07/id/976021/

 

Why Did Bill Gates Say He Had No Relationship with Jeffrey Epstein? https://www.businessinsider.com/bill-gates-jeffrey-epstein-friendship-swedish-mother-daughter-meeting-2019-10?op=1
Jeffrey Epstein met with Bill Gates to discuss philanthropy after he was jailed for sex crimes – https://nypost.com/2019/08/16/jeffrey-epstein-met-with-bill-gates-to-discuss-philanthropy-after-he-was-jailed-for-sex-crimes-report/
Why Did Bill Clinton Choose to Spend Epstein's Island? https://nypost.com/2020/05/26/clinton-spent-time-on-epsteins-orgy-island-netflix-doc/
Why Did Bill Clinton Repeatedly Visit Jeffrey Epstein's Orgy Island? https://www.thesun.co.uk/news/11723600/bill-clinton-affair-jeffrey-epstein-pimp-ghislaine-maxwell/
Why Is the Arrest of Ghislaine (Guh-LANE) Maxwell so significant?
NOTABLE QUOTABLE – "Starting in 1994 until at least 1997, Maxwell had a personal and professional relationship with Jeffrey Epstein." – Audrey Strauss, the acting United State Attorney for the Southern District of New York

"Maxwell played a critical role in helping Epstein to identify, to befriend and groom minor victims for abuse. In some cases, Maxwell participated in the abuse herself." – Audrey Strauss, the acting United State Attorney for the Southern District of New York

Maxwell was the daughter of the late British publishing magnate Robert Maxwell and was the former girlfriend and longtime close associate of Epstein, who killed himself at a federal jail in Manhattan last August while he awaited trial on federal sex trafficking charges.

FACT: Maxwell has been indicted on multiple charges, including that she conspired to entice girls as young as 14 to engage in illegal sex acts with Epstein from 1994 through 1997. 

https://www.washingtontimes.com/news/2020/jul/6/ghislaine-maxwell-jeffrey-epstein-confidante-trans/

 

NOTABLE QUOTABLE – "Several Epstein victims have described Maxwell as his chief enabler, recruiting and grooming young girls for abuse. She has denied wrongdoing and called claims against her "absolute rubbish." –

https://www.washingtontimes.com/news/2020/jul/6/ghislaine-maxwell-jeffrey-epstein-confidante-trans/

According to Audrey Strauss, the acting United States Attorney for the Southern District of New York "Maxwell was one of Epstein's closest associates and helped him exploit girls who were as young as 14 years old." 

Gates, Microsoft and Epstein … The Cover-Up Continues – https://childrenshealthdefense.org/defender/gates-microsoft-epstein-cover-up-continues/?utm_source=salsa&eType=EmailBlastContent&eId=cf58660d-582f-4638-baac-4b431026ab34
Why Did Jeffrey Epstein Visit the Clinton Whitehouse 17 Times? – https://nypost.com/2021/12/02/jeffrey-epstein-visited-clinton-white-house-at-least-17-times-report/
FAA Makes Massive Mistake, Accidentally Exposes 704 Previously Unknown Epstein Flights – https://www.westernjournal.com/faa-makes-massive-mistake-accidentally-exposes-704-previously-unknown-epstein-flights/?utm_source=facebook&utm_medium=empowerconservatives&fbclid=IwAR3IaMhwSDXjoPHNP-5aLFwshv38jyEcUTcNKRS8UCTIMZUfcFouljmBMtM
Judicial Watch: New Secret Service Documents Reveal Bill Clinton's Trip with Ghislaine Maxwell to India – https://www.judicialwatch.org/clinton-ghislaine-maxwell-india/?utm_source=facebook.com&utm_medium=social&utm_campaign=press%20release