Join millions of truth-seekers and receive exclusive uncensored facts about the 2020/2021 COVID-19 chaos and the Great Reset.
Sign Up Today
Receive the Proven Tips, Systems and Processes Needed to Feed Your Family and to Become Self-Sustaining Today!
"*" indicates required fields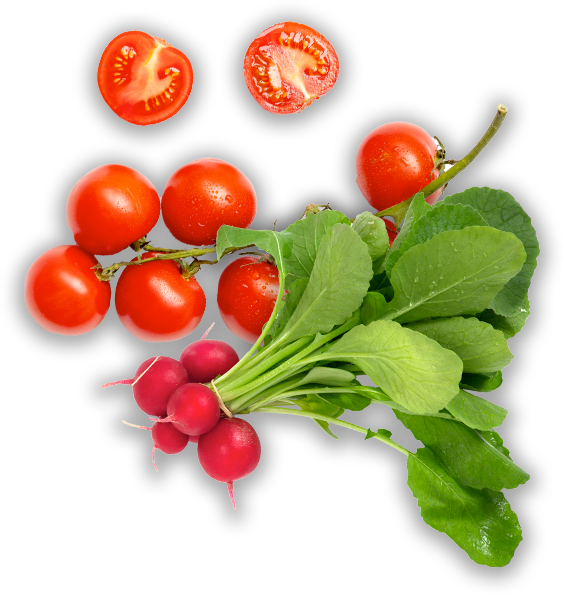 Learn How to Grow Enough Food to Feed Your Own Family Today with Help from the Following Highly Recommended Resources:
---
Buy the Tower Gardens Do-It-Yourself,
Turn-Key, Home Gardening System Today
---
Learn How to Stock Up On Organic
Healthy Food With a Long Shelf-Life:
---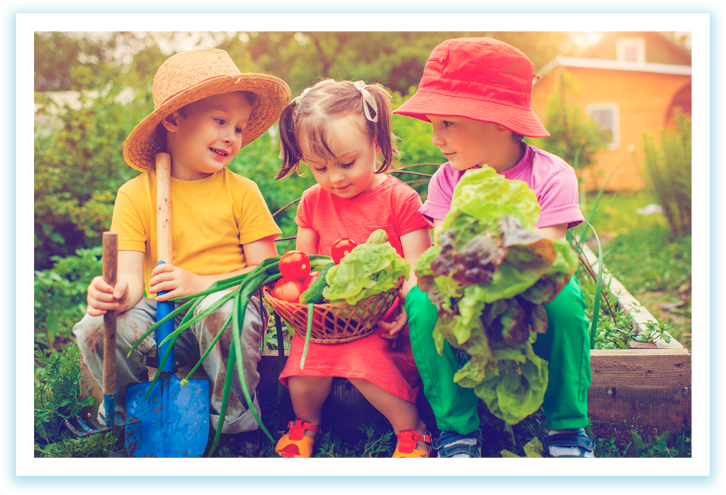 Why Is America's Food Supply Being Destroyed One Fire, Accident, Plane Crash and Train Wreck At a Time? See the massive and always growing list of accidents that have been destroying America's ability to produce and process food.
1/11/21 A fire that destroyed 75,000-square-foot processing plant in Fayetteville – https://www.meatpoultry.com/articles/24395-deli-star-deals-with-the-aftermath-of-devastating-fire
4/30/21 A fire Ignited inside the Smithfield Foods pork processing plant in Monmouth, IL – https://www.galesburg.com/story/news/fire/2021/04/30/monmouths-smithfield-foods-fire-remains-under-investigation/7409728002/
7/25/21 Three-alarm fire at Kellogg plant in Memphis, 170 emergency personnel responded to the call – https://www.localmemphis.com/article/news/3-alarm-fire-at-kellogg-plant/522-bbef6075-cb6b-4ff9-af59-70fe264749bd
7/30/21 Firefighters on Friday battled a large fire at Tyson's River Valley Ingredients plant in Hanceville, Alabama – https://www.wvtm13.com/article/large-fire-at-tyson-plant-in-hanceville-alabama/37184499
8/23/21 Fire crews were called to the Patak Meat Production company on Ewing Road in Austell, GA – https://www.ajc.com/news/fire-severely-damages-family-owned-cobb-meat-company/DWMOF7ITU5DP7KO3LUQXJIBHNI/
9/13/21 A fire at the JBS beef plant in Grand Island, NE, on Sunday night forced a halt to slaughter and fabrication lines – https://www.dtnpf.com/agriculture/web/ag/livestock/article/2021/09/13/jbs-beef-plant-grand-island-nebraska
10/13/21 A fiver-alarm fire ripped through the Darigold butter production plant in Caldwell, ID – https://www.powderbulksolids.com/food-beverage/large-fire-rips-through-darigold-milk-powder-plant
11/15/21 A woman is in custody following a fire at the Garrard County Food Pantry – https://www.wkyt.com/2021/11/14/garrard-county-food-pantry-catches-fire/
11/29/21 A fire broke out around 5:30p.m. at the Maid-Rite Steak Company meat processing plant – https://www.wnep.com/article/news/local/lackawanna-county/fire-erupts-at-meat-processing-facility-in-lackawanna-county/523-c08b77a3-8a64-4d4b-aed8-45de6e71352b
12/13/21 West Side food processing plant in San Antonio left with smoke damage after a fire – https://www.ksat.com/news/local/2021/12/13/west-side-food-processing-plant-left-with-smoke-damage-after-fire-safd-says/
1/7/22 Damage to a poultry processing plant on Hamilton's Mountain following an overnight fire – https://www.thespec.com/news/hamilton-region/2022/01/07/nebo-road-multiple-alarm-fire-hamilton.html
1/13/22 Firefighters worked for 12 hours to put a fire out at the Cargill-Nutrena plant in Lecompte, LA – https://www.kalb.com/2022/01/13/fire-breaks-out-lecompte-area-feed-mill/
1/31/22 a fertilizer plant with 600 tons of ammonium nitrate inside caught on fire on Cherry Street in Winston-Salem – https://journalnow.com/news/photos-fire-at-weaver-fertilizer-co-on-north-cherry-street/collection_608d6590-831e-11ec-9075-ebf56499da82.html#1
2/3/22 A massive fire swept through Wisconsin River Meats in Mauston – https://www.nbc15.com/2022/02/03/portion-wisconsin-river-meats-plant-total-loss-after-overnight-blaze/
2/3/22 At least 130 cows were killed in a fire at Percy Farm in Stowe – https://vtdigger.org/2022/02/03/fire-kills-at-least-130-cows-at-stowe-dairy-farm/
2/15/22 Bonanza Meat Company goes up in flames in El Paso, Texas – https://www.elpasotimes.com/picture-gallery/news/local/el-paso/2022/02/15/el-paso-fire-photos-building-paisano-downtown-segundo-barrio/6797160001/
2/15/22 Nearly a week after the fire destroyed most of the Shearer's Food plant in Hermiston – https://www.nbcrightnow.com/explosion-reported-at-shearers-foods-in-hermiston/video_4cbc44ca-943d-11ec-a54f-6391971c2fa8.html
2/16/22 A fire had broken at US largest soybean processing and biodiesel plant in Claypool, Indiana – https://www.biobased-diesel.com/post/fire-breaks-out-at-louis-dreyfus-soybean-crush-and-biodiesel-complex-in-claypool-indiana
2/18/22 An early morning fire tore through the milk parlor at Bess View Farm – https://www.wcax.com/2022/02/20/farmers-helping-farmers-following-st-albans-fire/
2/19/22 Three people were injured, and one was hospitalized, after an ammonia leak at Lincoln Premium Poultry in Fremont – https://www.3newsnow.com/news/investigations/chemical-leak-at-costco-chicken-supplier-in-fremont-injures-three-shuts-down-operations
2/22/22 The Shearer's Foods plant in Hermiston caught fire after a propane boiler exploded – https://www.hermistonherald.com/news/local/investigators-seek-reasons-for-shearers-foods-explosion-fire/article_83bdee72-b479-11ec-95bb-3f22e3efc61c.html#:~:text=Peterson%2FHermiston%20Herald-,Rubble%20from%20the%20Shearer%27s%20Foods%20explosion%20and%20fire%20remains%20on,month%20after%20the%20plant%27s%20destruction.&text=Forty%20people%20are%20trying%20to,231%20people%20out%20of%20work.
2/28/22 A smoldering pile of sulfur quickly became a raging chemical fire at Nutrien Ag Solutions
2/28/22 A man was hurt after a fire broke out at the Shadow Brook Farm and Dutch Girl Creamery
3/4/22 294,800 Chickens destroyed at farm in Stoddard, Missouri
3/4/22 644,000 chickens destroyed at egg farm in Cecil, Maryland
3/8/22 243,900 chickens destroyed at egg farm in New Castle, Delaware
3/10/22 663,400 chickens destroyed at egg farm in Cecil, MD
3/10/22 915,900 chickens destroyed at egg farm in Taylor, IA
3/14/22 The blaze at 244 Meadow Drive was discovered shortly after 5 p.m. by farm owner Wayne Hoover – https://sports.yahoo.com/steven-henshaw-farmers-northeastern-berks-035100822.html?guccounter=1&guce_referrer=aHR0cHM6Ly93d3cuZ29vZ2xlLmNvbS8&guce_referrer_sig=AQAAAKb-G0XiY_eT67idDtefNv5tF2VnrF9_8KsFiOgBaxe-zeZAxXR60ydZTcbnHpTKZzgd9l2L_Im6F4rhrGW5C3au-7QEJpNPA0eajajC6LzOT45WXCuxJGEXegf6dIZccxX2eRv5YMZmJQKV0gYWYSXqQeIdBXDZmxpMRz3R7tr9
3/14/22 2,750,700 Chickens destroyed at egg farm in Jefferson, Wisconsin
3/16/22 A fire at a Walmart warehouse distribution center has cast a large plume of smoke visible throughout Indianapolis. – https://www.youtube.com/watch?v=amzLJ3ABhPY
3/16/22 Nestle Food Plant extensively damaged in fire and new production destroyed Jonesboro, Arkansas – https://www.jonesborosun.com/news/jfd-puts-out-nestl-blaze-after-20-plus-hours/article_77351760-2448-513d-ba06-a312593c78d2.html
3/17/22 5,347,500 Chickens destroyed at egg farm in Buena Vista, Iowa
3/17/22 147,600 Chickens destroyed at farm in Kent, Delaware
3/18/22 315,400 Chickens destroyed at egg farm in Cecil, Maryland
3/22/22 172,000 Turkeys destroyed on farms in South Dakota
3/22/22 570,000 chickens destroyed at farm in Butler, Nebraska
3/24/22 Firefighters from numerous towns are battling a major fire at the McCrum potato processing facility in Belfast. – https://www.wabi.tv/2022/03/24/multiple-crews-battling-blaze-mccrum-processing-plant-belfast/
3/24/22 418,500 chickens destroyed at farm in Butler, Nebraska
3/25/22 250,300 chickens destroyed at egg farm in Franklin, Iowa
3/26/22 311,000 Turkeys destroyed in Minnesota
3/27/22 126,300 Turkeys destroyed in South Dakota
3/28/22 1,460,000 Chickens destroyed at egg farm in Guthrie, Iowa
3/29/22 A massive fire burned 40,000 pounds of food meant to feed people in a food desert near Maricopa – https://www.12news.com/article/news/local/valley/fire-destroys-40000-pounds-of-food-maricopa-food-pantry/75-c86e9523-ac23-4823-8928-8615095a892b
3/31/22 A structure fire caused significant damage to a large portion of key fresh onion packing facilities in south Texas – https://vegetablegrowersnews.com/news/fire-damages-rio-fresh-onion-warehouse-facility/
3/31/22 76,400 Turkeys destroyed in Osceola, Iowa
3/31/22 5,011,700 chickens destroyed at egg farm in Osceola, Iowa – https://www.kcci.com/article/5-3-million-chickens-in-iowa-to-be-destroyed/6905943#:~:text=DES%20MOINES%2C%20Iowa%20%E2%80%94-,The%20U.S.%20Department%20of%20Agriculture%20says%20the%20bird%20flu%20virus,in%20northwest%20Iowa's%20Osceola%20County.
4/6/22 281,600 chickens destroyed at farm in Wayne, North Carolina
4/9/22 76,400 Turkeys destroyed in Minnesota – https://news.italy-24.com/business/amp/505125
4/9/22 208,900 Turkeys destroyed in Minnesota
4/12/22 89,700 Chickens destroyed at farm in Wayne, North Carolina
4/12/22 1,746,900 chickens destroyed at egg farm in Dixon, Nebraska – https://journalstar.com/news/state-and-regional/nebraska/bird-flu-found-in-flock-of-1-7-million-laying-hens-in-dixon-county/article_43f66e84-b31a-59ab-955f-4be097b1a623.html
4/12/22 259,000 chickens destroyed at farm in Minnesota
4/13/22 Fire destroys East Conway Beef & Pork Meat Market in Conway, New Hampshire – https://www.conwaydailysun.com/news/local/fire-destroys-east-conway-butcher-shop/article_15a841e2-ba7a-11ec-8ea1-670070a1129b.html
4/13/22 Plane crashes into Gem State Processing, Idaho potato and food processing plant – https://www.idahostatesman.com/news/nation-world/national/article260423897.html
4/13/22 77,000 Turkeys destroyed in Minnesota
4/14/22 Taylor Farms Food Processing plant burns down Salinas, California.
4/14/22 99,600 Turkeys destroyed in Minnesota
4/15/22 1,380,500 chickens destroyed at egg farm in Lancaster, Minnesota
4/19/22 Azure Standard nation's premier independent distributor of organic and healthy food, was destroyed by fire in Dufur, Oregon – https://www.columbiagorgenews.com/news/fire-destroys-azure-standard-headquarter-facility/article_7df4657c-c03e-11ec-a8c2-5f88e266c6db.html#:~:text=DUFUR%20%2D%20The%20headquarters%20of%20Azure,is%20unknown%20and%20under%20investigation.
4/19/22 339,000 Turkeys destroyed in Minnesota
4/19/22 58,000 chickens destroyed at farm in Montrose, Color
4/20/22 2,000,000 chickens destroyed at egg farm in Minnesota
4/21/22 A small plane crashed in the lot of a General Mills plant in Georgia – https://abcnews.go.com/US/survivors-small-plane-crashes-general-mills-plant-georgia/story?id=84233001
4/22/22 197,000 Turkeys destroyed in Minnesota
4/23/22 200,000 Turkeys destroyed in Minnesota
4/25/22 1,501,200 chickens destroyed at egg farm Cache, Utah
4/26/22 307,400 chickens destroyed at farm Lancaster Pennsylvania
4/27/22 2,118,000 chickens destroyed at farm Knox, Nebraska
4/28/22 Egg-laying facility in Iowa kills 5.3 million chickens, fires 200-plus workers
4/28/22 Allen Harim Foods processing plant killed nearly 2M chickens in Delaware – https://www.dailymail.co.uk/news/article-8222609/Delaware-company-forced-kill-2million-chickens-staff-calling-sick.html
4/2822 110,700 Turkeys destroyed Barron Wisconsin
4/29/22 1,366,200 Chickens destroyed at farm Weld Colorado
4/30/22 13,800 Chickens destroyed at farm Sequoia Oklahoma
5/3/22 58,000 Turkeys destroyed Barron Wisconsin
5/3/22 118,900 Turkeys destroyed Beadle S Dakota
5/3/22 114,000 Ducks destroyed at Duck farm Berks Pennsylvania
5/3/22 118,900 Turkeys destroyed Lyon Minnesota
5/7/22 20,100 Turkeys destroyed Barron Wisconsin
5/10/22 72,300 Chickens destroyed at farm Lancaster Pennsylvania
5/10/22 61,000 Ducks destroyed at Duck farm Berks Pennsylvania
5/10/22 35,100 Turkeys destroyed Muskegon, Michigan
5/13/22 10,500 Turkeys destroyed Barron Wisconsin
5/14/22 83,400 Ducks destroyed at Duck farm Berks Pennsylvania
5/17/22 79,00 Chickens destroyed at Duck farm Berks Pennsylvania
5/18/22 7,200 Ducks destroyed at Duck farm Berks Pennsylvania
5/19/22 Train carrying limestone derailed Jensen Beach FL – https://www.tcpalm.com/story/news/local/martin-county/2022/05/20/crews-pick-up-toppled-train-cars-jensen-beach-investigation-proceeds/9853179002/
5/21/22 57,000 Turkeys destroyed on farm in Dakota Minnesota – https://www.agriculture.com/news/business/worst-us-outbreak-of-bird-flu-in-seven-years-fades-in-may
5/23/22 4,000 ducks destroyed at Duck farm Berks Pennsylvania
5/29/22 A Saturday night fire destroyed a poultry building at Forsman Farms – https://www.kare11.com/article/news/local/farm-with-roughly-200000-chickens-burns-down-wright-county/89-f450f4c6-d297-4586-95dc-e9bd1b9063d1
5/31/22 3,000,000 chickens destroyed by fire at Forsman facility in Stockholm Township, Minnesota – https://www.fox6now.com/news/wisconsin-bird-flu-spread-food-prices
6/2/22 30,000 ducks destroyed at Duck farm Berks Pennsylvania
6/7/22 A fire occurred Tuesday evening at the JBS meat packing plant in Green Bay. – https://www.nbc26.com/news/local-news/fire-at-jbs-meat-packing-plant-in-green-bay-causes-nearly-30-000-in-damage
6/8/22 Firefighters from Tangipahoa Fire District 1 respond to a fire at the Purina Feed Mill in Arcola – https://www.hammondstar.com/news/firefighters-douse-midnight-mill-fire/article_6ca63f77-bfea-5948-98ac-453df59bb033.html
6/9/22 Irrigation water was canceled in California (the #1 producer of food in the US) and storage water flushed directly out to the delta. – https://www.latimes.com/california/story/2022-06-09/california-cities-farms-ordered-to-stop-diverting-water-from-rivers-san-francisco
6/12/22 Largest Pork Company in the US Shuts Down California Plant Due to High Costs – https://www.thegatewaypundit.com/2022/06/largest-pork-company-us-shuts-california-plant-due-high-costs/
6/13/22 Fire Breaks Out at a Food Processing Plant West of Waupaca County in Wisconsin – https://www.thegatewaypundit.com/2022/06/another-blow-us-food-market-fire-breaks-food-processing-plant-west-waupaca-county-wisconsin/
6/17/22 – Thousands Of Dead Cattle In Kansas – https://www.ndtv.com/world-news/shocking-footage-shows-thousands-of-dead-cattle-in-kansas-during-heatwave-3075792