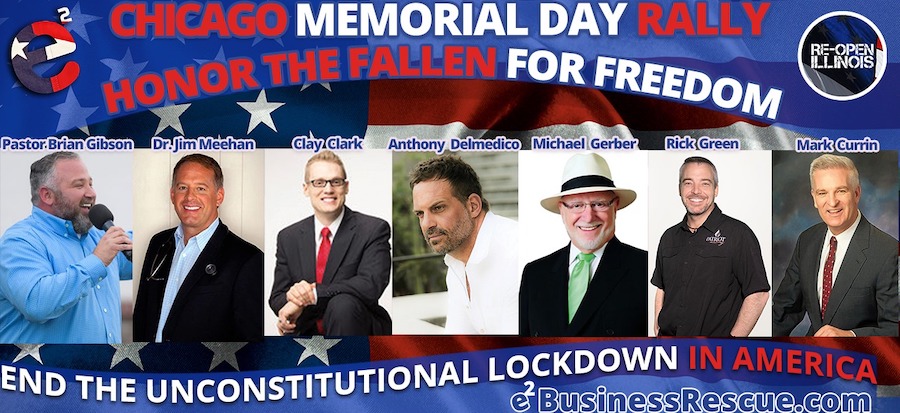 Join Us (and Thousands of Others) in Chicago at:
Where?: Buckingham Fountain in the center of Grant Park.
When: Monday May 25th 12pm-2pm
Guest speakers?
(E-Myth Author) Michael Gerber, Anthony Delmedico, Dr. Jim Meehan, Pastor Brian Gibson and Myself!
This is not a political protest, but a tribute to the 1.4M+ Soldiers who gave their lives for the Constitution, and to end The Unconstitutional Lockdown of America.